Natural Exfoliating Loofah for Back by Natural Things
Natural Things' Exfoliating Loofah Back Strap, an ideal bath accessory, is a handmade natural utility made of Vetiver grassroots. This natural bath sponge is the perfect alternative to harsh and artificial plastic shower scrubs. Vetiver is known for its subtle fragrance and anti-bacterial properties. Vetiver bath scrub is highly effective in improving blood circulation, loosening dead skin cells and making the skin soft, healthy and glowing.
The Vetiver is a natural grass and is bio-degradable making the scrub strip a completely organic product. After use, separate the nylon threads to discard them along with other plastics. The roots make excellent compost for your garden. The beautiful outer box is made from recycled carton and can be used for storing bath accessories or even used to store personal items on your desk.
-Available in a single pack, this all-natural organic option has the following amazing properties –
-Extra-large strip to ensure you can easily hold and maneuver this natural bath sponge strip across your back
-Enriched with skin regenerating, anti-inflammatory and muscle relaxant properties of Vetiver
-Non-allergenic and non-toxic- does not hurt skin like other plastic bath scrubs
-Effective and efficient and getting the dirt and dead skin off your back
-Makes the skin soft, glowing, sensual while relieving depression, insomnia, stress or nervousness

It is an ergonomically designed loofah back scrubber for shower, due to which you can easily use it across your back for exfoliating your skin in a gentle motion. It gives better results, effectively removes dead skin cells, also loosens blockages thus reduces the chances of ingrown hairs. Being a natural product it does not harm your skin like plastic or other types of bath scrubs.
Vetiver also works as a natural antiseptic that helps in skin allergies or inflammations. The charming fragrance of Vetiver relaxes the entire body, gently relieves tension, great for grounding your emotions and connecting you with Mother Nature. It is user-friendly and very easy to use. You can use it wet during a bath or shower to exfoliate the entire body with great ease.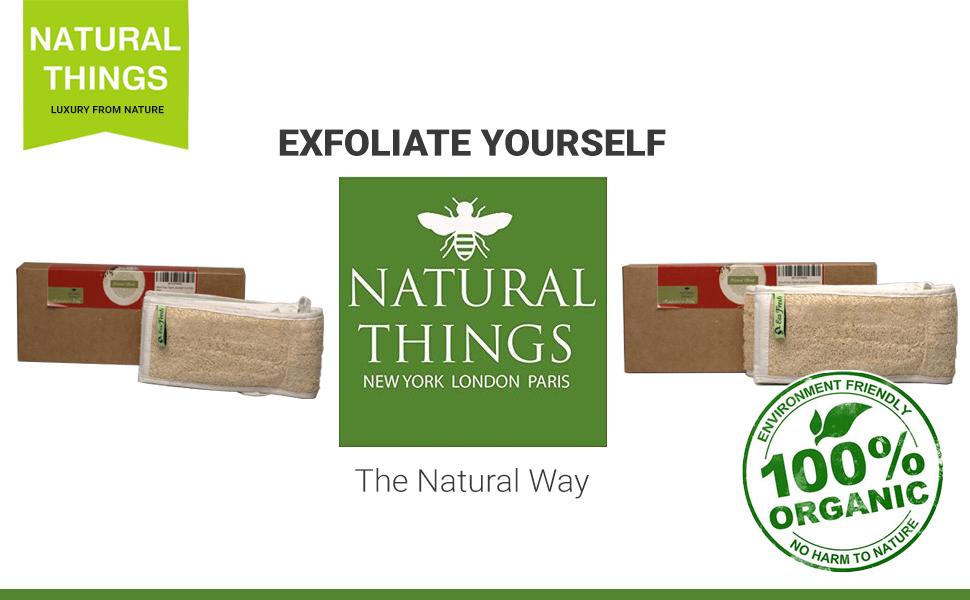 Salient Features of Our Organic AntiBacterial Exfoliating Loofah
Effective Natural Exfoliating Back Scrubber
Natural Things exfoliating shower scrub strip is effective at removing dead skin cells and which you can't reach with regular scrubs. Back is the area where a lot of debris and dead skin cells accumulate due to difficulty in reaching it with hand or regular shower scrubs.
Easy to use
Our back loofah sponge is very user-friendly and simple to use even if you are trying it out a scrub strip for the first time. It has handles which you can grip to maneuver the strip in to hard to reach places.
All Natural, Green and Environment-Friendly
NaturalThings' Exfoliating Loofah Back Strap for Shower is made of Vetiver grassroots. Vetiver is known for its subtle fragrance and anti-bacterial properties.
The Vetiver is a natural grass and is bio-degradable making the scrub strip a completely organic product. We do not add any chemicals, enhancers or artificial materials like other scrub strips in the market.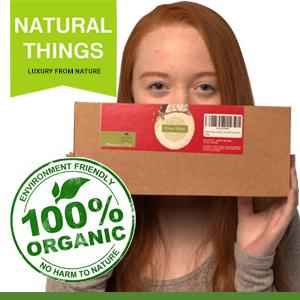 How to Use
1. Wet your body under the shower
2. Wet the Loofah back strap to soften it
3. Use the exfoliating back scrubber back to remove the dead skin
4. Take a shower again to wash off the dead skin
5. Apply body lotion after drying your skin after the shower
.
.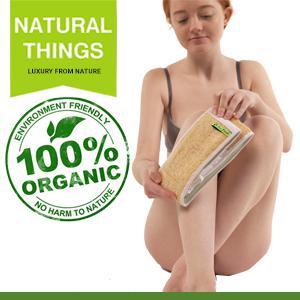 ……………………..
Frequently Asked Questions
Why is the scrub hard/rough on my skin?
Wet the scrub thoroughly to make it a little softer, first with water and then your body wash or soap; and start slowly with mild use. The roots are highly effective in removing dead skins. Initially try with mild pressure and increase the pressure if you are comfortable
How long will each scrub last?
It depends on the usage. You should see the scrub disintegrating from the mesh when its time to discard. Discard it responsibly – the nylon mesh must be separated into plastics. The root, after clean wash, can be put in your flower pot or mixed with your compost.
Is Vetiver used for anything else?
Vetiver is one of the most versatile plants in the world. The essential oil extracted from the root is used in fragrances. The plant when alive is an excellent option to prevent soil erosion, removing hard metals from water bodies, cleaning lakes and rivers.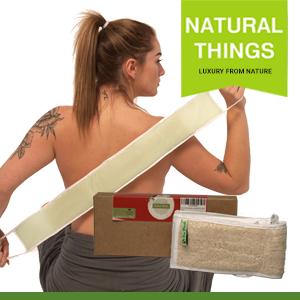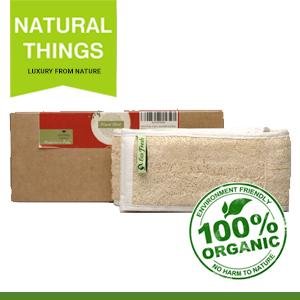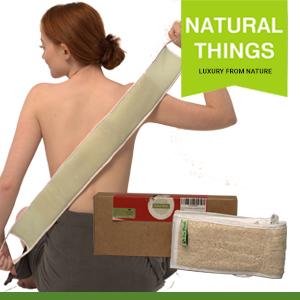 .
More Tips
Taking a hot shower bath for 15minutes before using scrubber helps the exfoliating process

Leave it to dry in the sun after use to extend its life

Try it first with mild force and increase the force when you are comfortable

You can use it on other hard to reach areas like back of the legs, neck etc.
           Features
All Natural and Organic

Made of Vettiver grass roots

Environmental Friendly

100% Organic and Biodegradable

No added chemicals or synthetics

Hand Made

User Friendly

Effective Exfoliation

Dries Quickly

Durable

Extra Long

Mild abrasive
Health Benefits
Improves blood circulation

Get rid of debris and dead skin cells

Smooth, glowing and radiant skin

Prevent blocked pores, inhair growth, pimples

Vettiver is a natural antiseptic

Pleasing natural fragrance calms the mind