Product Description
Natural Things' Black Silicone Menstrual Cup Set is made up of medical grade silica and gives you comfort to use anywhere anytime. These are soft, comfortable and don't cause any kind of itching on sensitive skin. You can use these Silicone Menstrual Cups while jogging, hiking, swimming, at work, sitting or sleeping. It collects menstrual fluid and keeps you fresh and clean during period. Try these Black Menstrual Cups and enjoy a new level of comfort.
Features
Made of 100% Silicone
Easy to use
Safe
Eco-friendly
Best for working women
Size S Of Menstrual Cup: Outer diameter: 1.57 inches / height: 2.76 inch
Size L Of Menstrual Cup: Outer diameter: 1.77 inches / height: 3.15 inch
NOTE: Don't forget to clean black menstrual cup with boiling water and soap for like 2 minutes. Disinfectant is also recommended.
Usage Instructions
Wash your hands before handling the menstrual cup.
Disinfect the cup before the first usage
Use any of the following positions for insertion as per your convenience: sitting, squatting, kneeling or standing
To facilitate the insertion, you can moisten the Cup with water or water-based lubrication gel.
Grip the Cup with your fingers and press and fold the cup lengthwise in half using fingers of the other hand.
Hold the Cup using fingers of one hand at the lowest position possible and insert the cup in the vagina obliquely, towards the back.
The proper position of the Cup is lower  when compared to tampons. Upon insertion in the vagina, release the fingers and let the Cup unfold fully and adhere to the wall.
You can disinfect before use or immediately after use for the next usage.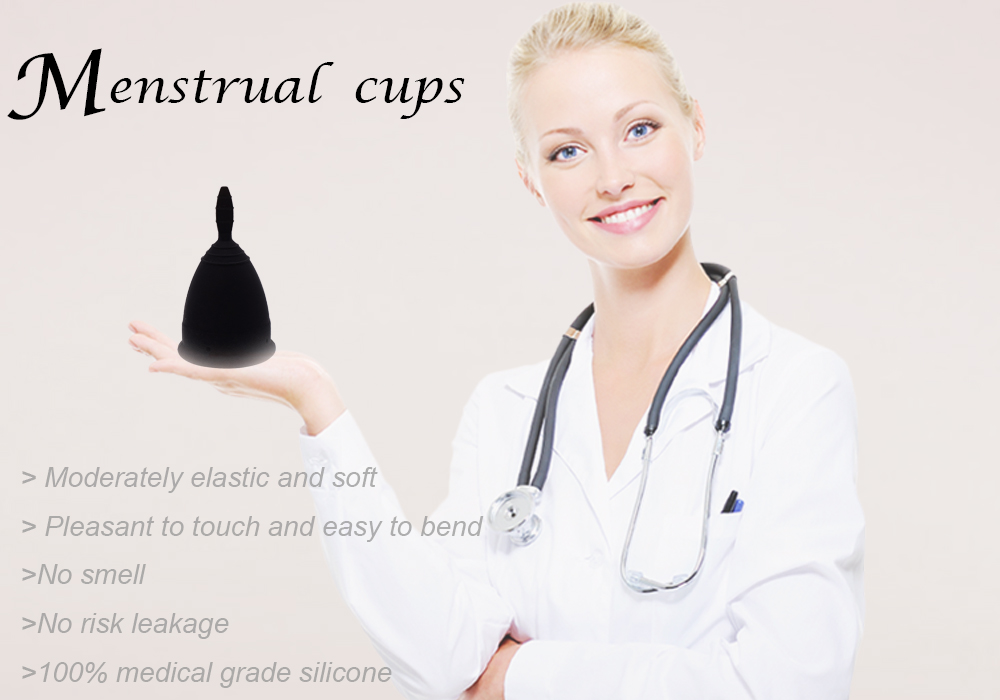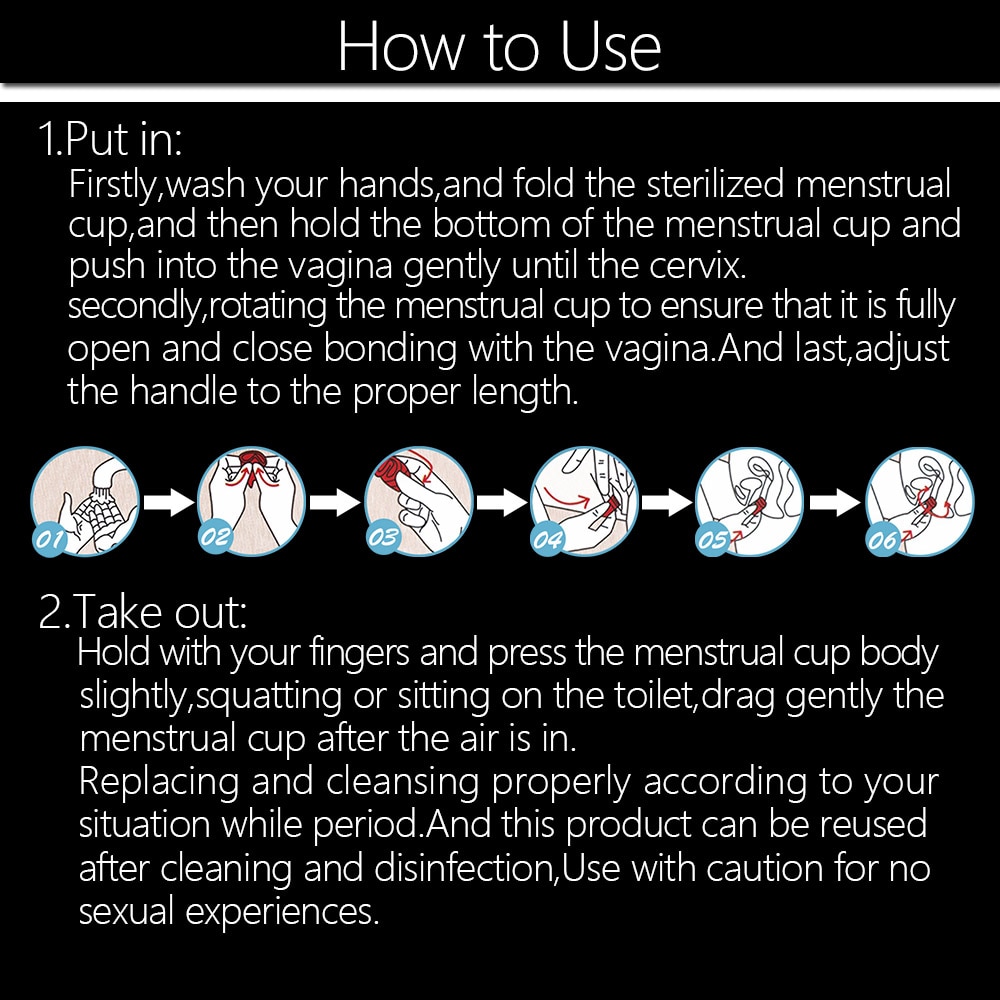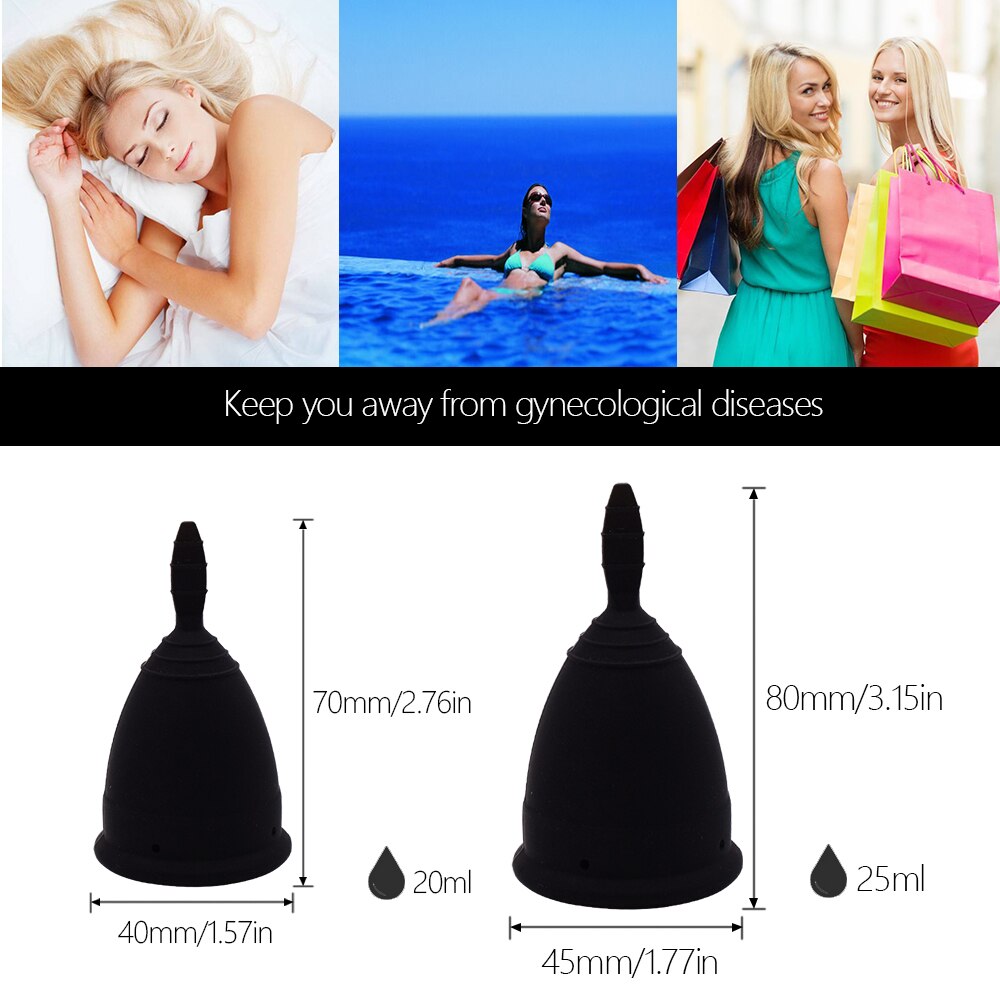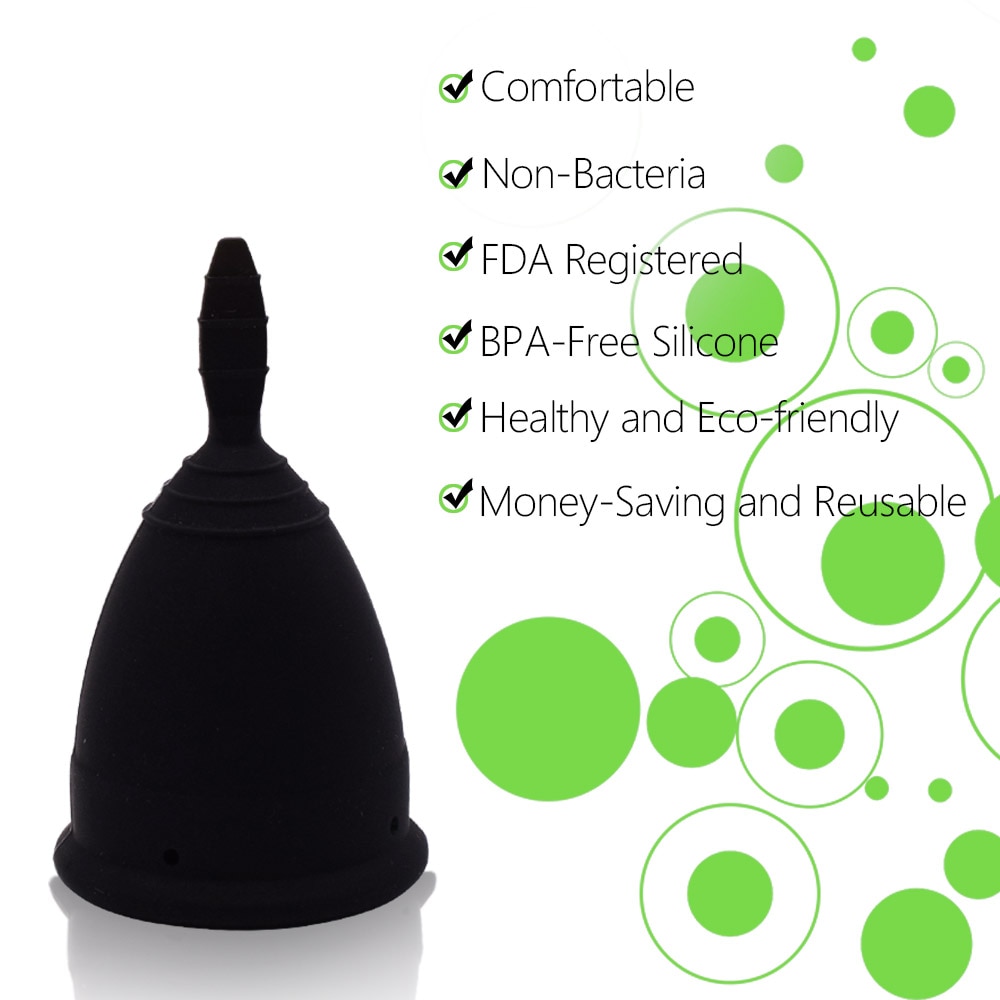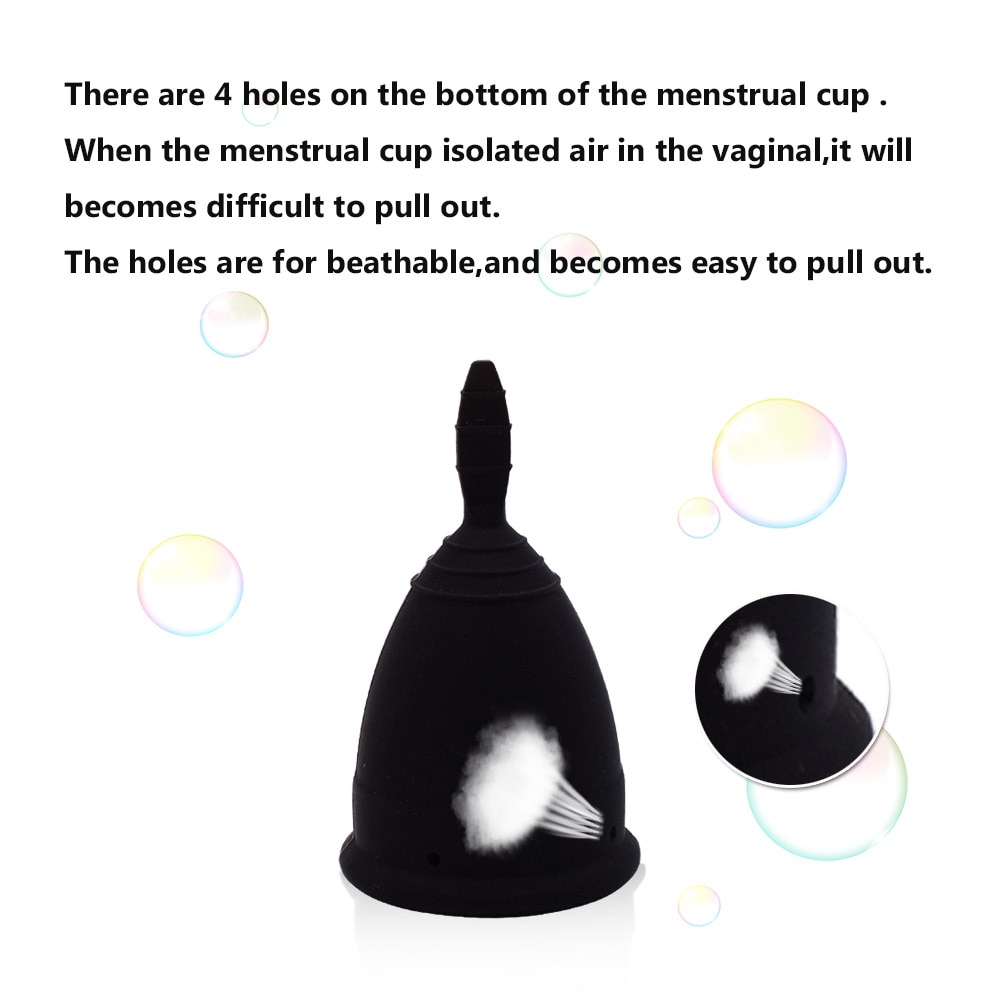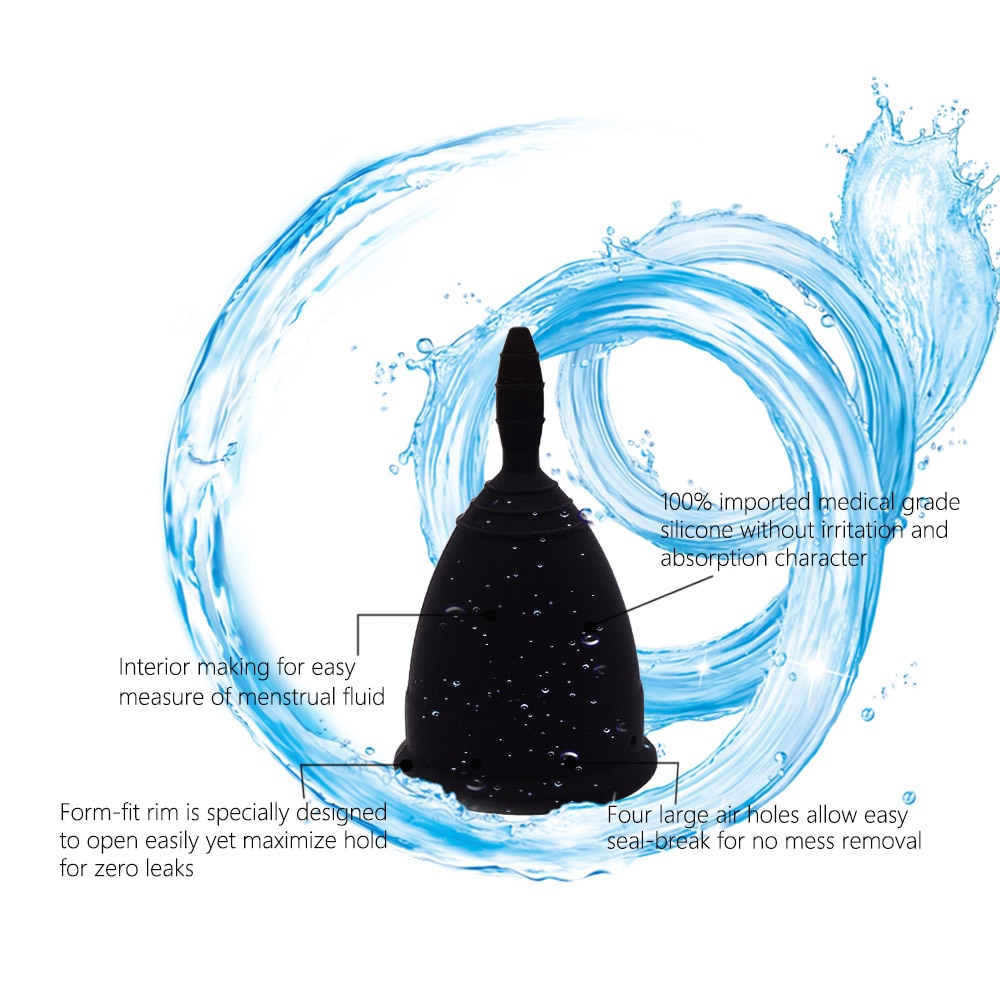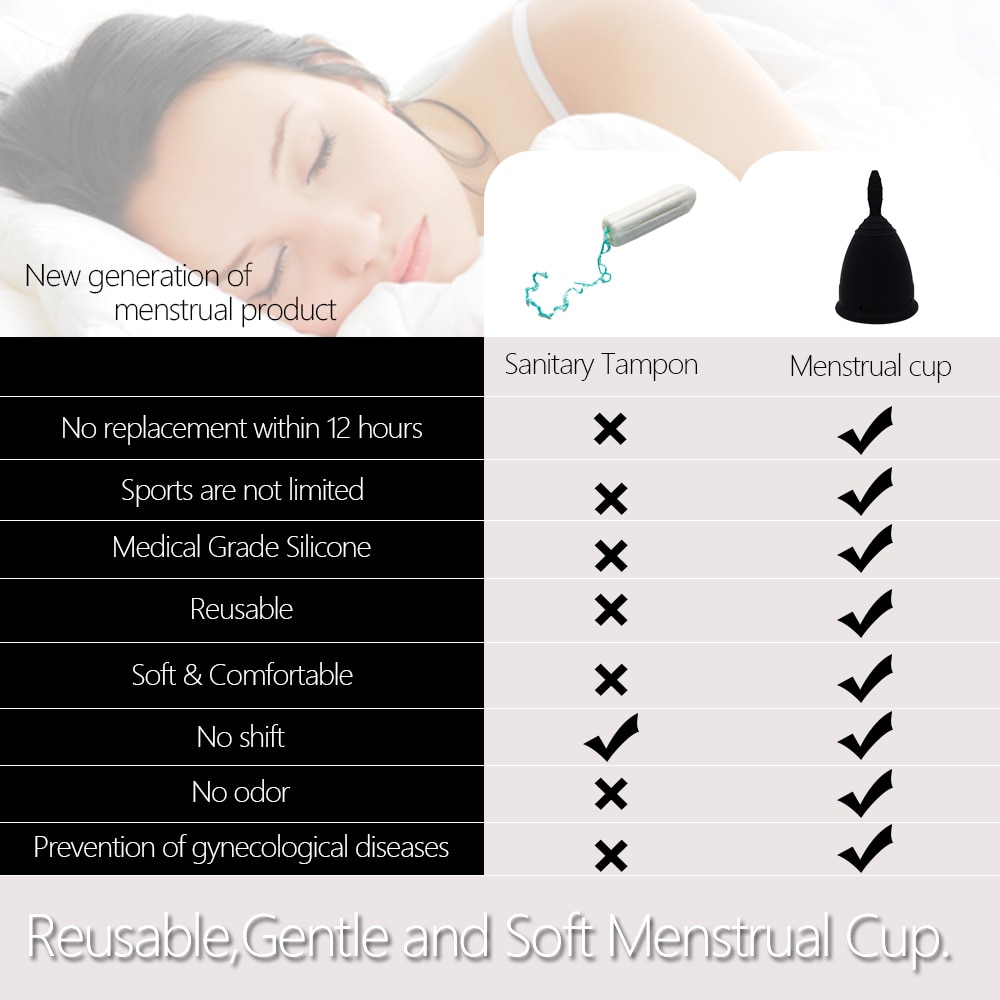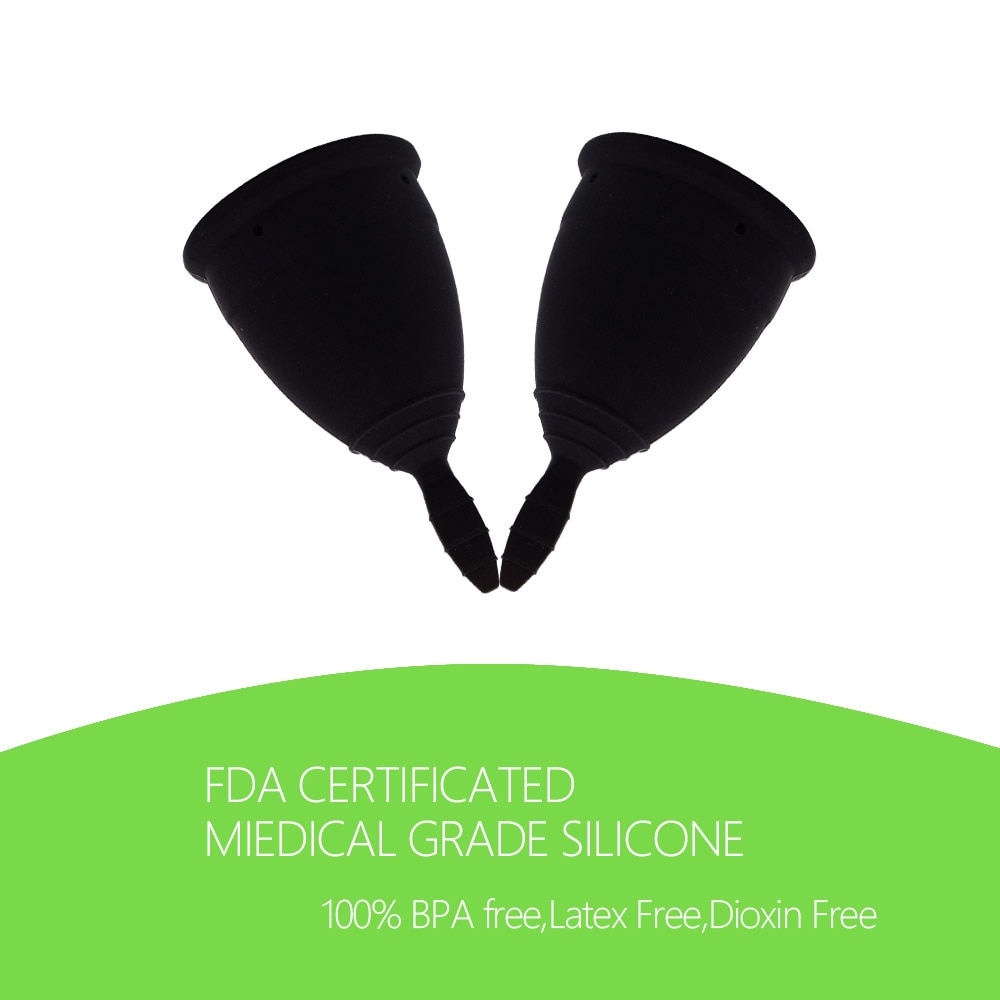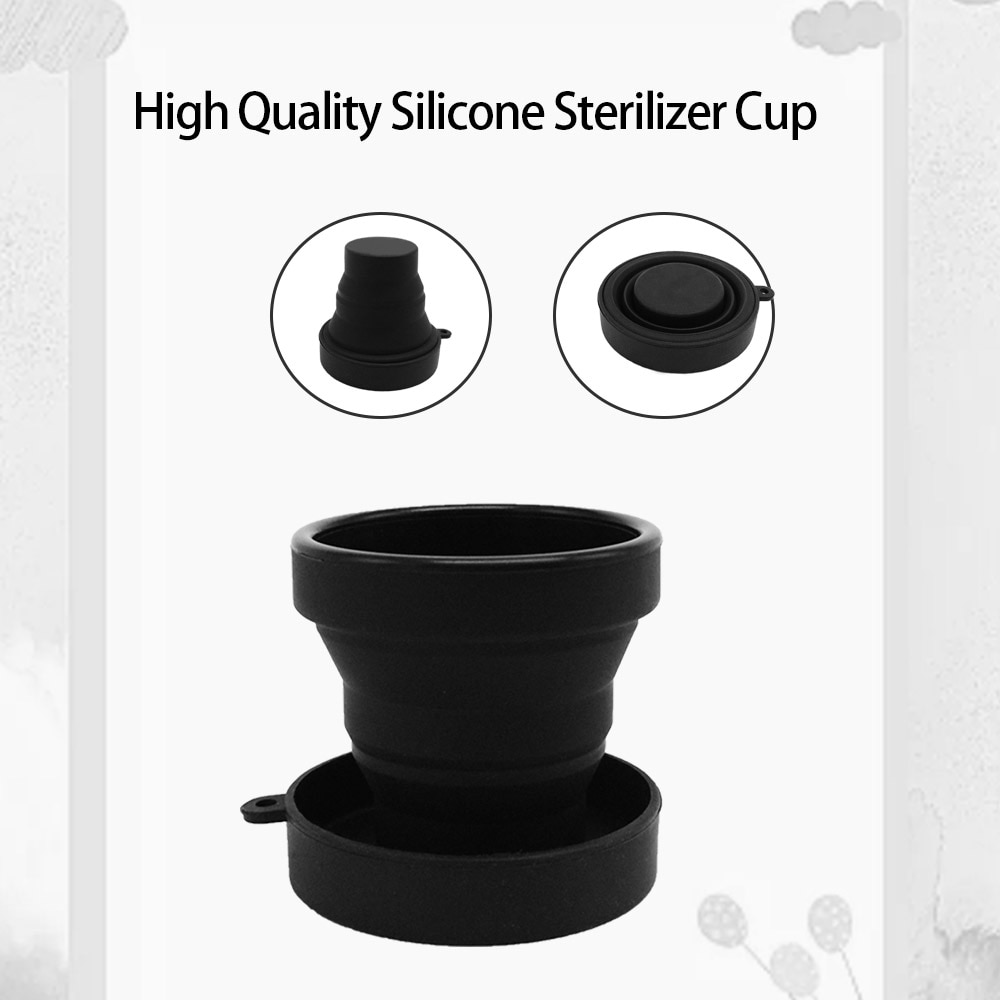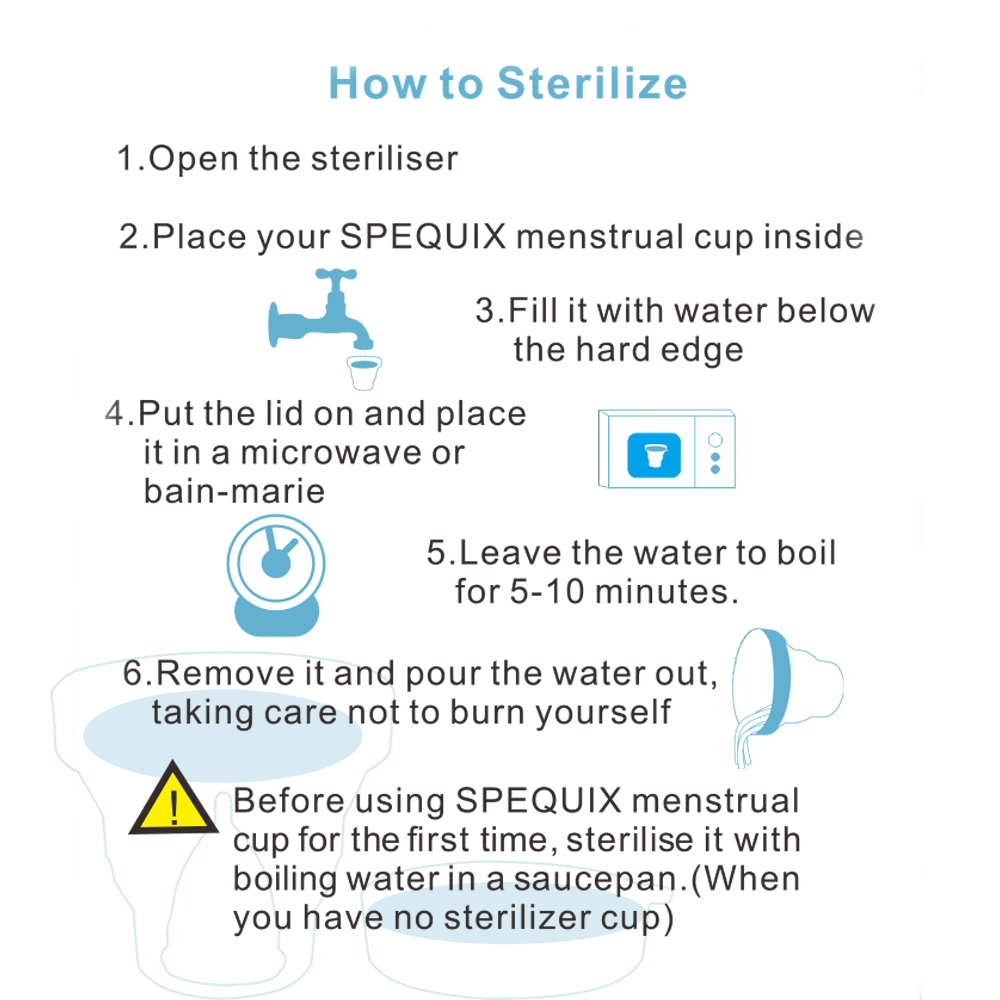 ​