100% Natural Organic Wool Dryer Balls by Natural Things
Introducing a healthier, natural and efficient alternative to dryer sheets and fabric softeners. Say goodbye to chemically loaded artificial fabric softeners and dryer sheets.
Avoid the disadvantages of chemical fabric softeners and dryer sheets
Damage to the dryer unit

Artificial chemicals on clothes which are a concern for sensitive skin

Hassle to use

Cost more in the long term

Longer drying time which wastes electricity and time

Our 100% Natural Organic Woolen Balls Save You Time and Money!
Our Premium Quality Woolen balls prevent damage to your dryer unit and effectively and efficiently dry your clothes while saving you both time and money. Our Woolen balls will dry and fluff all your clothing such as clothing items, sheets, towels, blankets, sweaters and more.

Salient Features of our High-quality Premium Natural Woolen Balls
✓ More than 25% decrease in drying due to increased efficiency using our natural woolen balls leading to reduced power consumption.
✓ Excellent choice for babies and people with sensitive skin. Dryer sheets and fabric softeners are chemically loaded and can cause itching or other issues for people with sensitive skin and babies who have naturally sensitive skin. The woolen balls are made of 100% natural wool(No chemicals or synthetics) and are hypoallergenic which eliminates this issue entirely
✓ Save money by avoiding buying again and again. Each ball can be used up to approximately 1000 loads. This means they can last for 2 to 4 years with typical usage. This saves you money in the long term and avoiding buying products which need to replenished again and again.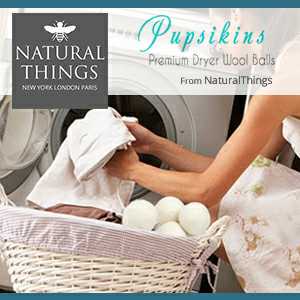 Natural Things Wool Dryer Balls are made from 100% natural organic wool with no added chemicals. They are a natural and efficient alternative to dryer sheets and artificial fabric softeners. They help to prevent clumping of your clothes while drying, reduce more than 25% of your drying time and softens your fabric
How do they work
NaturalThings Wool Dryer Balls separate the clumped clothes allowing warm air in the dryer to circulate and dry the clothes quickly and efficiently.
They also agitate against the clothes during the and softens them naturally.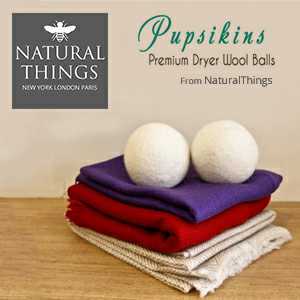 The Benefits of Natural Wool Dryer Balls
Shorter Drying Time

Save Electricity and Money

Soft Clothes that you will love to touch

Safer alternative to Dryer sheets and Fabric Softeners

Reusable to approximately 1000 loads
How to Use Natural Woolen Dryer Balls
Add 6 of the natural wool dryer balls to your load before drying. Do not overload as the woolen balls need room to work their magic.
Add few drops of your favorite scented oil to the dryer balls before starting to have freshly scented, soft clothes after drying.